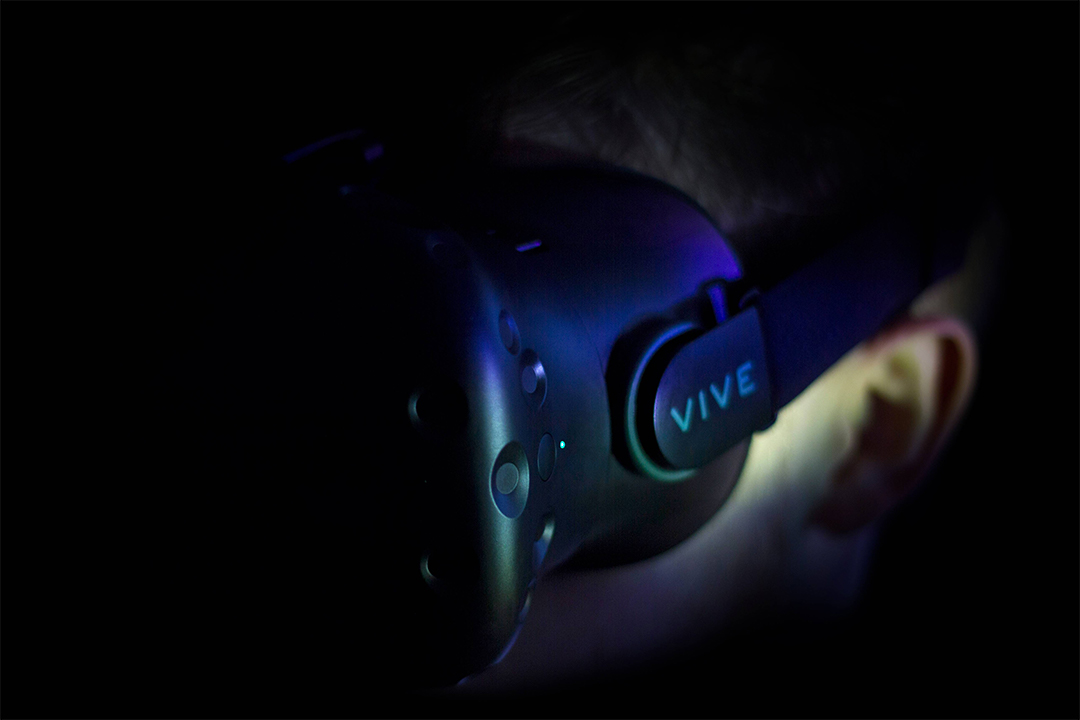 We're a full service VR studio and production company.
We conceive, create and build end-to-end VR experiences. We transform how you connect with your audience – they aren't just told your story, they're placed at the very heart of it – experiencing and interacting with it, in the moment.
Transform your industry.
Virtual Reality will transform how people engage with your brand. And not just in gaming – Arts and Entertainment, Architecture and Construction, Retail, Education, Tourism, Healthcare and Sport will all reap the rewards of Virtual Reality.





What can we do for you?
360o Live Action Video (including 3D)
Our 360º Live Action VR production capabilities let us capture real time video and transport the viewer right into the action. Combining immersive theatre production methods with cutting edge 360º video recording, our approach ensures the viewer is taken on the kind of narrative led journey that only 360º immersion allows.
3D Laser Scanning and Photogrammetry.
Our expertise with this technology allows us to capture real world environments and objects and recreate them in VR with incredible accuracy and detail.
3D Design, CGI and Animation
Our highly skilled team of in-house 3D Designers, Game Developers, Artists and Animators can bring the wildest of ideas to life. Whatever you imagine, we can create it.
VR Gaming and Interaction
By using game engines such as Unity and Unreal we can create VR experiences that allow for movement and interaction, adding immersion and realism to the experience. From addictive puzzles to fully realised open world sandbox games.
Binaural Sound and 3D Audio
Sound is key to immersing users into the VR world. By utilising specialist microphones for live action recordings and 3D Audio programming in CGI environments, we can ensure the highest quality and most realistic sound for each experience.
4D Experiences
VR Experiences can become even more immersive with the introduction of external props that effect Touch, Taste and Smell. From a cold breeze, to the smell of freshly cut grass these additions help to considerably enhance the experiences.
Augmented Reality
At Holdens we also conceive, create and build end-to-end AR experiences. AR is blurring the line between physical and digital worlds, allowing your customers to interact with your brand in new and exciting ways.
By combining our 3D Design and CGI expertise with the skills of our in-house Web and App development team, we can create AR Apps that excite and engage your customers. From Animated Restaurant Menus, to AR Treasure Hunts and 3D Fashion Shows, the possibilities are incredible and everyone with a smartphone can experience them.
How do we work with you?
1 / Research & Insight
We will advise you on everything happening in this rapidly evolving industry, from key trends, new technology and emerging gaps in the market. We will get to know you, your objectives, and your audience. We immerse ourselves in your world to ensure all our work is a true reflection of your brand.
2 / Strategy, Planning & Ideation
VR offers infinite possibilities so we will work closely with you to formulate a total Brand Experience Strategy and Integrated Marketing Communications Plan. We will ensure the VR content is tailored to your commercial objectives and KPIs, to be delivered in the right places, to the right audience, in the right way.
3 / Technology Selection
From capture hardware such as the Nokia Ozo, FARO Focus and the Matterport Pro Camera to professional game engine software and the latest VR Headsets, we will choose the right technology and production techniques to suit your project and deliver the highest quality content your budget allows.
4 / Creative, Content Production & Post Production
Drawing on our teams diverse set of skills and experience, the content we create is a true meeting of art and science. From real life locations accurately recreated in VR, to fully choreographed narrative led 360 videos and exciting gamified VR worlds. You will get to test the content at all stages of development and our agile approach to content production allows for additions and changes as you see fit.
5 / Distribution, ROI & Reporting
From VR software stores such as Steam, Oculus Store and the PSVR Store to Cinema VR pods, Youtube and experiential campaigns touring key locations. We will ensure your content is seen by your target market, through the right channels, to generate the greatest ROI. We'll collect and analyse data, and give you straightforward reports on effectiveness that directly informs future activity optimisation.